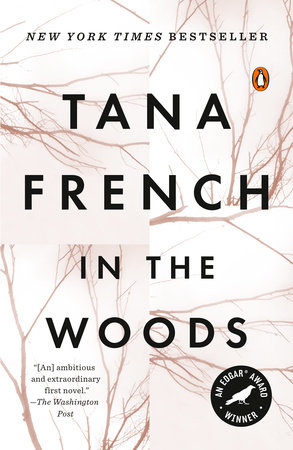 Tana French, In the Woods review
This is the first in Tana French's loosely connected series of crime novels centred on detectives from the fictional Dublin Murder Squad. In 1984, three 12-year-olds went missing in the woods beside an isolated County Wicklow housing estate. Only one was ever found. Adam Ryan's t-shirt was slashed, his sneakers filled with blood and he had no memory of what had happened. Twenty years later, that little boy, now going by his middle name, "Rob", is a detective in the murder squad when a 12-year-old girl is murdered in the same place where his friends had disappeared. Rob should be nowhere near the case (for one thing, he was, without ever knowing it, a possible suspect in the 1984 case) but he can't resist getting involved. Rob is, if not unreliable, at least a very limited first-person narrator, and we see everything from his point of view. He has no intact childhood memories, is at once driven and conflicted ("I seek truth, and I lie") and he can't help recoiling from emotional contact. Only his detective partner, Cassie, has the slightest chance of breaking through his defences.
Originally posted on Goodreads, 11-Mar-2018.